Dynamic, group-based sessions based on adapted theatre and drama techniques to maximize leadership skills, team-building, personal presentation skills and to enhance engagement and empathy in working with others..
__________________________________________________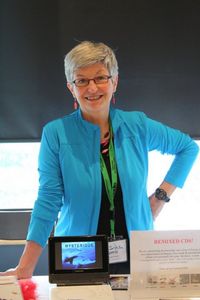 Group sizes:  from 6-20 participants
 
Single or series of sessions (up to 12) available. One session = 3 hours.
 
Fees:  negotiable for individuals, small and large companies.
 
The Sessions:
 
Whether we are in health care, law, social work, education, the military, politics, tourism, or the media, and whether we are clients, patients, employees or employers--our effectiveness in relating to others affects our work, our lives, and the lives of those around us.
 
These sessions are designed to help you:

Recognize and release your personal energy 

Enhance your interpersonal awareness

Improve your listening and observational skills

Increase your personal, public confidence


Collective, dynamic, and enjoyable strategies--adapted from those used by actors, performers and directors--encourage you to explore your own and others' daily 'messages':

What 'messages' are you actually transmitting? 

What you want and need to transmit?

How can you improve the quality of your 'messages'?   


Depending on the level of accomplishment desired, a series of 2-12 sessions is also available.